We are a diverse congregation centered in Christ who provides a loving environment where each person is valued and nurtured to the glory of God.  We want you to understand how deeply you are loved by the Father, Son and Holy Spirit.  You are already included in their dynamic and ongoing life and love through the finished work of Jesus Christ.
We invite you to browse the website and share any comments or questions you may have.  Feel free to participate in our activities and to experience and share the love of Jesus with us.  Church membership is not required to be involved in ministry.  You are welcome to celebrate your inclusion in the ongoing life and ministry of Jesus in fulfilling the Father's mission today in the Spirit's power.  If you presently do not have a church home, please know there is a place for you in New Creation in Christ, a congregation of Grace Communion International.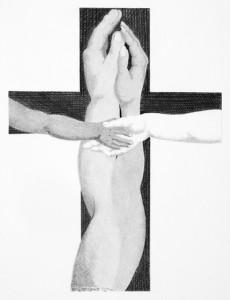 So if anyone is in Christ, there is a new creation.
–2 Corinthians 5:17